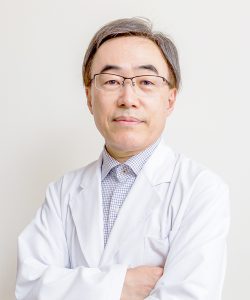 CEO of the Saisei Mirai Clinic group
Medical Doctor, PhD
Kagoshima University, visiting professor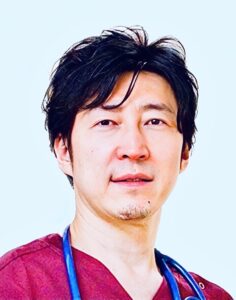 Akira Takasaki
M.D., Ph. D
Science Clinic
Specialized in a Internal medicine , Gerontology , Dementia, Kampo and a Japanese sports doctor.
2004/3  Graduated from Tokyo Medical University.
   2004:  Doctor's license was acquired.
              worked at a hospital in Meguro-ku, Tokyo.
   2006: To entere a Doctoral course of Tokyo Medical University.
   2010:  A Doctoral course has been finished.
       (A theme of a study was an anticancer drug.)
   2011: worked at Tachikawa Medical Center in 
       Niigata prefecture.   
   2011:  A medical specialist of internal medicine was acquired.
   2013:  A Kampo medical specialist was acquired.
   2014:  A medical specialist of a Gerontology was acquired. 
      2015/4:     established a depertment of Kampo medicine in  
                Tachikawa Medical Center.  
      2016:    A medical specialist of a dementia was acquired. 
2019: Joined Oda Clinic
2021: Director of Oda Clinic Ginza
Graduated from Kyoto Prefectural University of Medicine in 1978.
At the age of 33, after gaining experience working in the internal medicine department at a general hospital as a physician, he established Inui Clinic for the treatment of internal diseases.
He soon came to develop a reputation for careful and heartwarming medical examinations which made him popular with patients.
After the loss of his father due to cancer, he came to realize the limitations of conventional therapies for cancer such as surgery, chemothearapy anticancer drugs and radiation therapy, and he started his new practice specializing in immunotherapy for cancer. He also changed his clinic name to Inui Immunotherapy Cancer Clinic.
In 2010 he established Saisei Mirai Kobe Clinic in Kobe Japan.
Currently the clinic is cooperating with medical institutions in Japan as well as overseas, and carrying out research and development of new immunotherapies, such as GcMAF, autologous cancer vaccines, and hyper T/NK cell therapy.
Career history
1978
Graduated from Kyoto Prefectural University of Medicine.
1978
University Hospital, Kyoto Prefectural University of Medicine. Worked in the first course for internal medicine.
1980
Japanese Red Cross Kyoto Daini Hospital. Worked in the emergency medical care center.
1980
Japanese Red Cross Kyoto Daini Hospital. Worked in internal medicine.
1987
Opened Inui Cancer Immunotherapy Clinic in Osaka Japan.
2009
Incorporated the medical institution Saisei Mirai.
Inaugurated as the chairman of the board of directors.
2009
Opened Keihan Saisei Medical Center in Osaka Japan.
2010
Opened Saisei Mirai Kobe Clinic, Kobe Japan.
2010
Began developing Second Generation High Dose GcMAF in collaboration with Tokushima University in Japan.
2011
Began production of 2nd Generation High Dose GcMAF in our Cell Processing Center (CPC) followed by clinical use for patients.
2012
Opened Saisei Mirai iTokyo Clinic, Tokyo Japan.
2013
Opened Saisei Mirai Keihan Clinic, Osaka Japan.
2013
Kyoto Prefectural University of Medicine, serve as a visiting professor.
2018
Ritsumeikan University, serve as a visiting professor.
2020
Kagoshima University, serve as a visiting professor.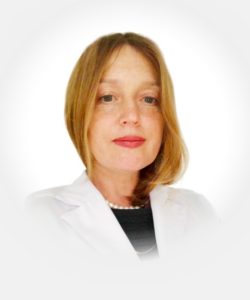 Dr. Galyna Kutsyna is originally from the eastern Ukraine. She obtained medical degree and completed Internship on neurology in 1995 at Luhansk's Medical University, Ukraine. For the next eight years she was working as neurologist in small Ukrainian hospital. This was a time to realize that used in neurology therapeutic approaches are mostly symptomatic. Later on she shifted her specialization in to immunology and infectious diseases. She passed postgraduate training on Infectious Diseases and obtained PhD degree for study immunopathogenesis of Chronic Fatigue Syndrome. In 2004 at University of Montpellier, France, she passed Advanced Course for Physicians in HIV infections. On 2006-2007 there was another postgraduate training in HIV and TB at North Manchester General Hospital, Manchester, UK. Her later scientific interests predominantly devoted the study of interaction human immune system with viral pathogens. From 2008 to 2010 she was invited as a visiting fellow at the Retroviral Vaccines Section of Basic Research Laboratory, National Cancer Institute, NIH, Bethesda, USA, where she studied mucosal immune response to HIV antigens and worked on HIV vaccine development on animal model. This work highlighted the future searching the ways of down regulation the non-specific and/or self destroying inflammatory immune response. Now the variety of therapeutic approaches on this direction are successfully used in her clinical practice for treatment chronic infection and autoimmune conditions. She has fifty three listed on PubMed articles. She received twelve research grants including two from Bill & Melinda Gates Foundation. Since 2018 she was approved by CDC/ US as a panel physician. Her current specialization included reproductive immunology, chronic autoimmune diseases, chronic inflammation problems; immune oncology.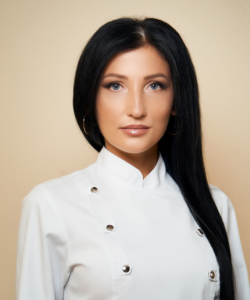 Graduated from First Moscow State Medical University of the Ministry of Health of the Russian Federation (Sechenov University) in 2017.
She worked in the biggest in Russia federal multi-profile medical center FNCC FMBA of RUSSIA as an allergist-immunologist. She did various allergy tests, supervised patients with different types of allergies and immunological problems, conducted research on patients with anaphylaxis and vaccinated patients with rabies vaccine to prevent rabies caused by a dog bite.
In 2019 Dr. Ekaterina joined Saisei Mirai Groups and in 2020 Saisei Mirai company was opened in Moscow and oral GcMAF was registered on the territory of the customs union – Russia, Kazakhstan and Belarus.
The pandemic of a new coronavirus infection changed the world and medical situation in each country.
During that time In 2020 Dr. Ekaterina extended her knowledge in medicine and post-graduated in genetic, nutritiology and dietetic, and started to work more deeply with patients at a genetic level identifying defects and deficiencies in the body by blood testing for DNA and other laboratory tests.